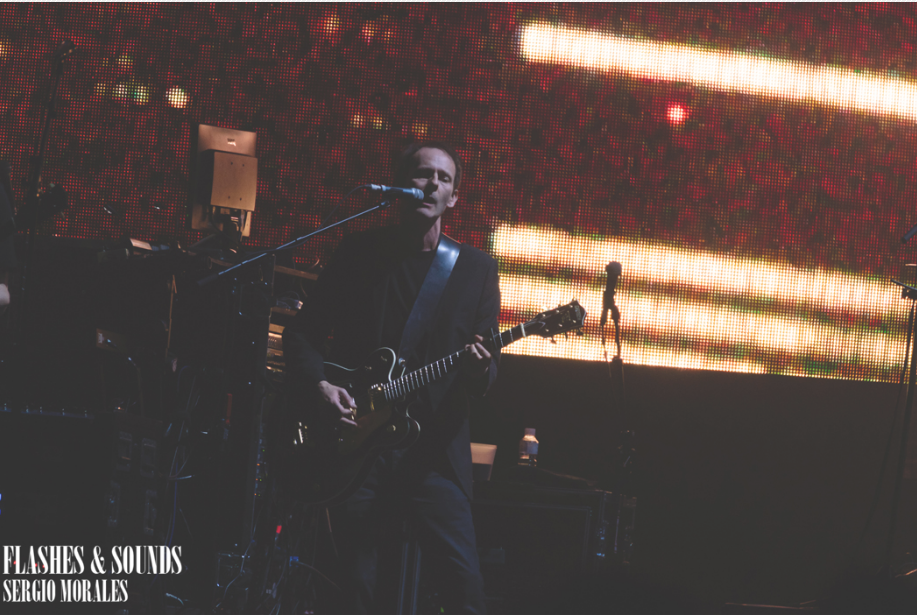 20 Ene

Los hipnóticos Massive Attack conquistan Vista Alegre

Imagino que los casi 6.000 asistentes al concierto de Massive Attack aún teníamos la mosca detrás de la oreja tras el plantón del MadCool al público madrileño, pero volvimos, dispuestos a que los de Bristol nos erizaran la piel, porque sabíamos a ciencia cierta que lo iban a conseguir. Como un canto de sirenas, incapaces de contenernos, acudimos a esa celebración extraña por el 21 cumpleaños del disco que les encumbró al olimpo de los críticos musicales, Mezzanine (1998)

La intro, intensa y estroboscópica, jugaba el mismo papel que cerrar los ojos y respirar cuando vas a comenzar a meditar, es decir: ponerte en situación para lo que estas a punto de vivir.

La primera contextualización llegó con la versión de The velvet underground, 'I found a reason', porque no solo se conmemoraban 21 años del álbum, también querían celebrar todo aquello que les llevó a construir esta joya sonora de los noventa.  Así, fueron elaborando su celebración, a la vez que entendíamos el mundo en el que se vivía cuando se compuso el disco. The Cure o Bauhaus también estuvieron entre los versionados.

La sensualidad de Mezzanine comenzó a sonar con 'Risingson'. Tal era el afán por reproducir el texto y el contexto del disco que los cantantes originales de aquel disco acudieron también a la cita. Una delicia oír los temas desde las voces de Horace Andy y de Elizabeth Fraser.

La capacidad hipnótica de la música se mezclaba con unos visuales llenos de frases lapidarias y personajes del mundo de la política y la sociedad en situaciones que rozaban el ridículo, para dar paso a imágenes más duras de las consecuencias de las decisiones políticas y las guerras.

'Man next door', 'Dissolved girl' o 'Inertia creeps' se deslizaban por nuestros oídos y nuestras retinas hasta que llegaron sus grandes hits, para ese entonces ya estábamos tan rendidos a Massive Attack que escuchar 'Angel' y 'Teardrops' en directo, con sus voces originales casi me hizo olvidar que era domingo y al día siguiente empezaba una nueva semana.

El último homenaje, en forma de frugal versión, fue para Avicii, justo antes de encarar el apoteósico final con 'Group Four' y la frase final en la pantalla "No hay enemigos, en ninguna parte", abriendo levemente la puerta a la esperanza.

Tenemos ganas de más Massive Attack, ojalá haya disco pronto.